Nude Photo of Kourtney Kardashian during the Rumours about a Romance with Justin Bieber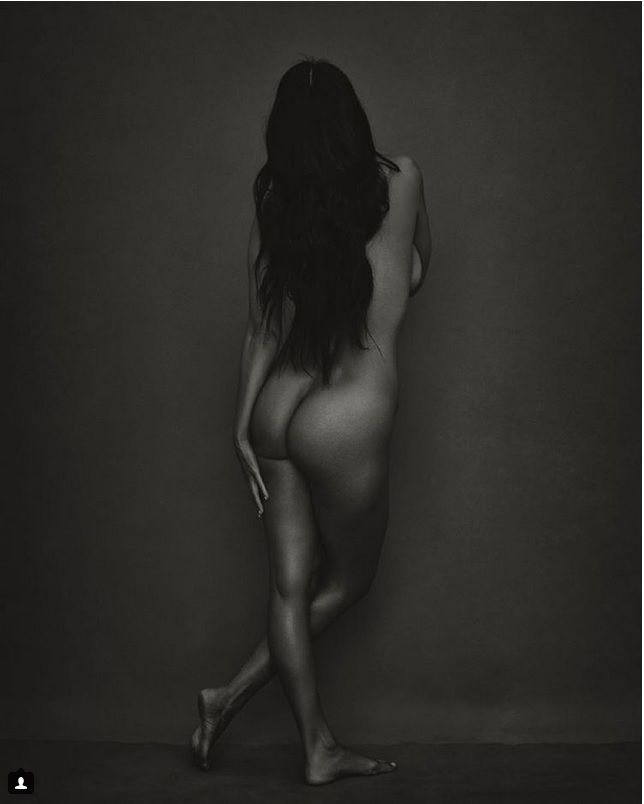 It does not look like Kourtney Kardashian is "sorry" about her ex.
Recent reports indicated that the TV reality star got "touchy-feely" with Justin Bieber. Just after they have appeared, the star uploaded a glamorous nude photo from this year's shoot for Vanity Fair.
The 36-year-old celebrity shared a creative black-and-white shot this Wednesday. She captioned it with an emoji of a dark moon.
Vanity Fair released the original photograph of Kardashian this October. Later Kourtney uploaded the snap that was taken at the exhibition of Brian Bowen, a photographer. The exhibition was called Metallic Life and was held at the De Re Gallery in LA.
Scot Disick, her ex-boyfriend paid his compliments to Kourtney at that time. He shared the image on Instagram and wrote that Kardashian is "a hot mama".
2015-12-17