No Romance between Ben Affleck and Sienna Miller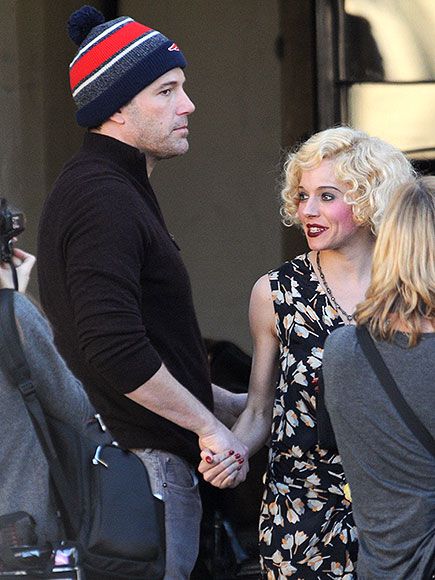 PEOPLE assures that Ben Affleck has not started out an on-set affair with Sienna Miller, his Live By Night co-star.
The rumour emerged when the 43-year-old actor and the 33-year-old actress were seen holding hands during the shootings in LA on December 7. While they may be having a romance on-screen, the real life remained them cold-hearted. We remind you than the actor parted with Jennifer Garner this June.
A second source confirms that the spy agents are present at the filming every day. That is why some pictures may be misinterpreted. Affleck is a great director, why cannot he hang out with the actors he is directing?
According to the first source, there were some special scenes that Ben and Sienna performed. There were even some kissing scenes. Affleck acted as a real professional.
The sets for the Live By Night started this October. They were held in Georgia (Boston) and now the cast could be seen in Los Angeles. He is a screenwriter, actor and director of this project.
It was revealed that the Oscar-holder had great time while working on his new project as a director.
2015-12-11