Nicole Kidman and Katie Holmes Support the Special Olympics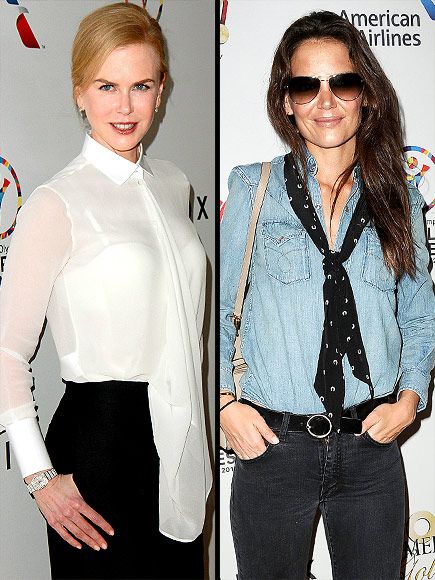 The Hollywood's main stars gathered together to support the 2015 Special Olympics at the annual Gold Meets Golden celebration and it was all splendour and glamour.
The event was hosted by Nicole Kidman this year. There were Katie Holmes, Matt Bomer and Gina Rodrigues among others. The event was aimed at raising costs for athletes who take part in the Special Olympic Games hold in Los Angeles this summer.
Despite the 47-year-old Kidman and the 36-year-old Holmes were not on the red carpet together, they posed individually for pictures with Special Olympic athletes. Both of them met Nadia Comaneci, Marc Spitz and Bart Connor, the gold medal winning athletes.
Kidman was asked what is harder – to win an Oscar or a gold medal. The actress assured that a gold medal is harder to win.
Maria Shriver was also present to support the event. Eunice Kennedy Shriver, her mother, was a founder of the Special Olympics back in 1968.
Shriver stated that all the present were always involved as a family. She said that they were ordinary people who also had hopes, dreams and desires as everyone else.
Chris Evans, captain America, could also be seen there. He was seen among such sports stars as Greg Louganis and Terrell Owens.
Louganis tells PEOPLE that he used going to the films during his training. He goes on saying that here, at the event; they are having a possibility to meet those actors they have seen on the screen during their rest days. Meanwhile, the actors have a chance to meet sportsmen whom they have seen in the Olympics. The driver considers all these things to be great and admirable.
2015-02-23