Nicholas Hoult is the Second at the Leaderboard of Top Gear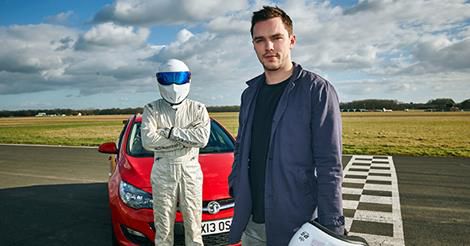 Nicholas Hoult has not used his opportunity of being at the honoured top of celebrity race leaderboard of Top Gear by only one-tenth of a second.
The Warm Bodies star participated in the hit motoring show. He was in a Reasonably Priced Car segment and had an unstable start. The actor took a record 24 practice laps in order to skill himself. Unfortunately, when he raced around the track against the clock, Nicholas was one-tenth slower than Olly Murs, a pop star who became the current leader. Hoult crossed the line in a breathtaking one minute, 44.7 seconds. Hoult's feat serves him the second position on the leaderboard. Aaron Paul, Breaking Bad actor is pushed into the third place now.
Hoult said after the lap which was held this Sunday that it is hard to get a lap where all things go correct. Jeremy Clarkson, the host, cheered him up saying that this time deserves respect.
2015-03-10