New Series of Xena: Warrior Princess by NBC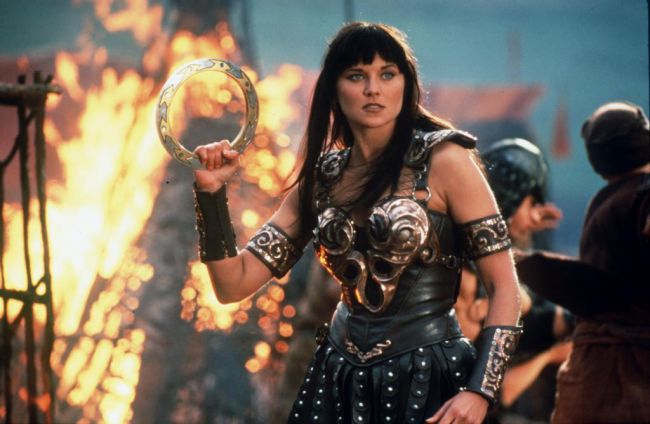 Not long ago Lucy Lawless, Xena: Warrior Princess actress gave an interview. She revealed about her pitching a reboot of the syndicated fantasy multipart film. Now, according to the reports, NBC and Universal are making their steps forward the serial's reboot. Nobody knows about the star's involvement, it is even possible that Lawless' statement and the announcement are not connected.
The NBC show is under discussion in a form of an up-to-date reboot. Original creator and producer, Rob Tapert and Sam Raimi respectively, will oversee the new series. The cast has not been announced yet.
Lawless would probably be on the older end of the spectrum to revive her part as a warrior princess. Though, it is way too early to tell, as the synopsis or premise of the show are not known yet. Surely, if the characters will be aged a few hundred years, then the show will not maintain the entirety of the source series.
Hollywood Reporter suggests that the new project is waiting for a Xena who is of youth's interest. It is possible, that she should have some character elements of Katniss Everdeen from Hunger Games. Now the actress is busy with her character in Ash vs. Evil Dead, the Starz drama. It is a sequel of the Evil Dead/Army of Darkness universe that has been overseen by Sam Raimi (who also directed the Spider-Man) for already three decades.
All in all, the rebooting of the series looks viable. It can have the same success as science-fiction, fantasy and superhero shows. Producers are sure that this trend will go on. Since the project is being developed now, expect the new series not earlier than in two years.
2015-07-22