New Posters from Star Wars with Harrison Ford and Daisy Ridley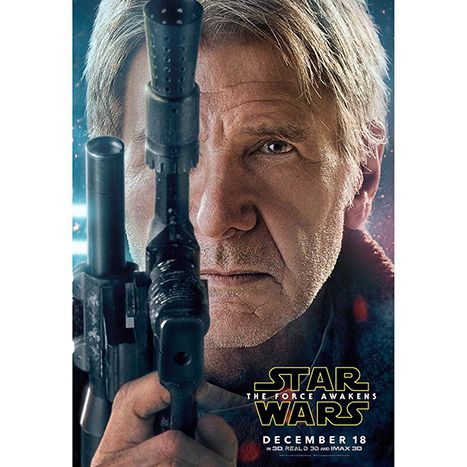 New posters for legendary Star Wars: The Force Awakens were revealed on the Web on November 4. The surprise is that they show us several old and new main characters of the film.
A poster with Harrison Ford on it was uploaded on Instagram and captioned "the scoundrel returns December 18". The 73-year-old actor performs Han Solo. He covers his face with a gun on the picture.
Carrie Fisher, a Star Wars veteran and a fellow of Ford, uploaded another poster on Twitter. She wrote that Luke should not ask for the moon as they already have got the force.
The actress, 59, reprised the role of Princess Leia back in the 1997 original version. She gave some wise pieces of advice to Daisy Ridley who will star as a solitary scavenger. Her character is named Rey.
2015-11-05