New Netflix Series named The Ranch will reunite Ashton Kutcher and Danny Masterson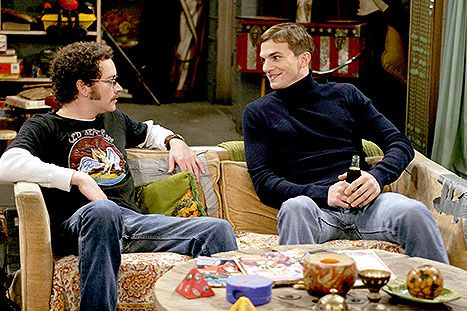 According to Deadline, Ashton Kutcher and Danny Masterson, former That '70s Show colleagues are performing in a new Netflix series.
The actors have been friends for a long time. They will play siblings in a comedy named The Ranch. Two and a Half show runners Jim Patterson and Don Reo will also cooperate with Kutcher. Masterson revealed the news on Twitter this Wednesday.
Netflix has already created hit shows, such as House of Cards, Orange Is the New Black and Unbreakable Kimmy Schmid. The last one is going to present a new system when the show will be released. The Ranch will not share all 20 episodes at one blow. 10 episodes will debut at a time two times per year.
The 37-year-old Kutcher and 39-year-old Masterson performed in That '70s Show from 1998 till 2006. They played Michael Kelso and Steven Hyde respectively. Three years ago Kutcher, Mila Kunis (who acted as his love Jackie Burkhart), Laura Prepou (who performed Donna Pinciotti) and Wilmer Valderrama (who played Fez) reunited for the 25th anniversary of FOX and specially honoured the spectators' favourite show.
2015-06-18