New Furry Member in Victoria Beckham's Family!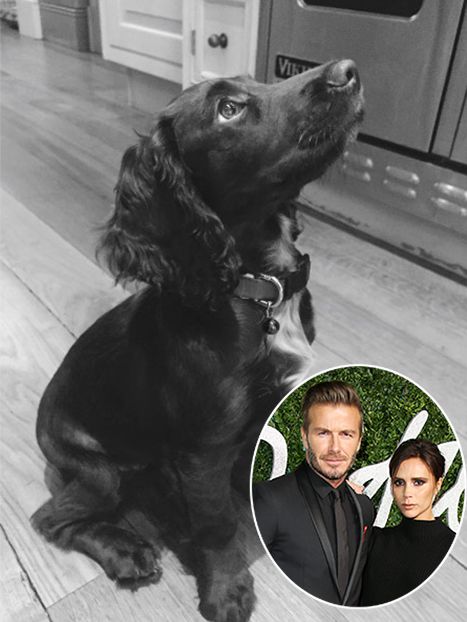 A new member of Victoria Beckham's family! The star uploaded a cute picture of their cocker spaniel on Instagram on September 4.
The 41-year-old celebrity welcomed her followers to meet Olive Beckham. She called the dog their new baby. The black-and-white photo shows a patiently waiting dog. Certainly, Olive is waiting for a tasty dish in the kitchen.
Victoria has also uploaded a video with David Beckham, her husband. The ex-soccer star is having fun with the rascal. The fashion designer gushed about cute ears of her furry friend.
It looks like the Beckhams' new puppy is growing bigger and bigger. Brooklyn, the eldest son in the family (16), was seen holding Olive in his arms last week. The dog was definitely thinner. Brooklyn wrote about their new pup on Tweeter on August 13.
Us Weekly reveals that the family welcomed Olive this summer. An insider assures that the cocker spaniel was waiting at his new owners when they came in their house in London.
There will be a lot of friends for little Olive. The Beckhams already have Coco, an English bulldog, and Scarlet, a French bulldog. Coco appeared in their house when Victoria was pregnant with Harper, their now-two-year-old daughter. The former Spice Girl singer and the soccer player also have two sons: 10-year-old Cruz and 13-year-old Romeo.
Back in 2011 in her interview with Elle Victoria shared that at the time of her pregnancy she wanted to own a lot of animals. She thought even of cats, but her husband was against.
2015-09-07