Naomi Scott will play Pink Ranger in the Reboot of Power Rangers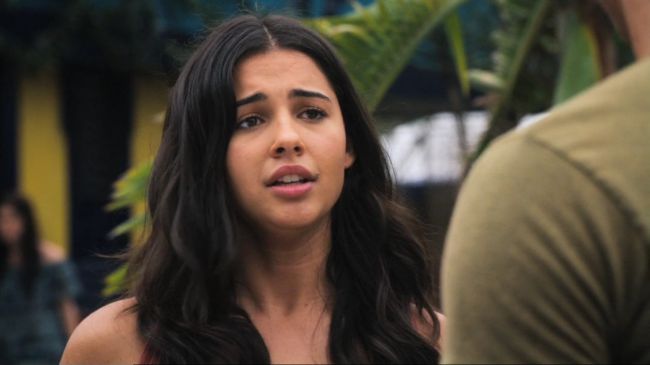 Back in 1990! A number of reboots of famous television shows are coming. The Power Rangers film can be included in that list. It is already known that Naomi Scott will perform Pink Ranger.
The actress works together with Matt Damon in the prominent space thriller called The Martian. The film gathered $55 million in its first release week, by the way. Besides, the actors performed together in Life Bites (the Disney Channel Italy Original Series) and Terra Nova, a dinosaur drama on Fox.
Just like lots of younger actors nowadays, Scott also gained a 2nd career. She is a budding designer. The actress released an EP Invisible Division in 2014. Naomi was the first cast as a power ranger actor in the coming-soon footage.
Back in 1990s, Mighty Morphin Power Rangers was a high-profile television show. Mighty Morphin Power Rangers: The Movie is the film's spun-off from 1995. Turbo: A Power Rangers Movie is its spun-off from 1997.
According to the information we have, the reboot will not change the original plot. We remind you that the story is about high school friends with super powers. In one story line they fight villains and in the other one, they try to cope with usual teenage problems.
Dean Isrealite (Project Almanac) was appointed as the film's director. It is scheduled to come out in two years.
2015-10-09