My Big Fat Greek Wedding 2 comes back, see John Corbett without a Shirt!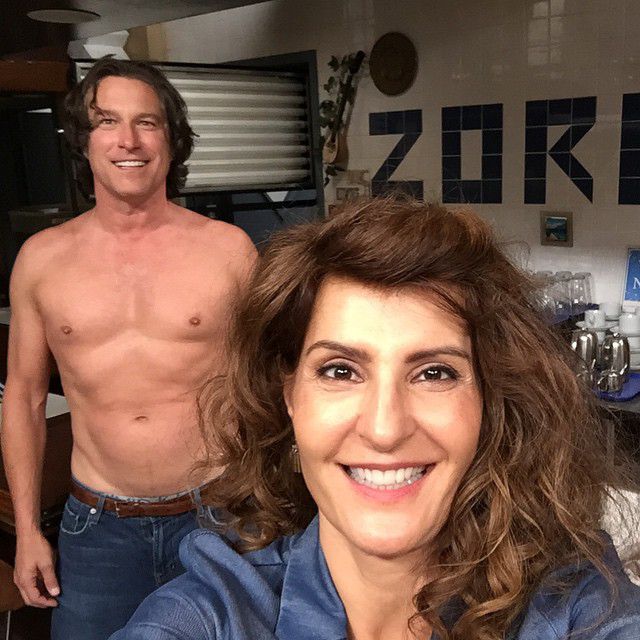 54-year-old John Corbett and 52-year-old Nia Vardalos captured a picture on the set of My Big Fat Greek Wedding 2 on June 26. They are back together again! The Sex and the City alum took his shirt off for this shot.
The actress asked on Instagram if someone was trying to get baptized once more in #MyBigFatGreekWedding2. The colleagues look so cool at the picture! They are ready to film in the Portokalos family restaurant.
The Parenthood alum and Vardalos performed as Ian Miller and Toula Portokalos in the flick My Big Fat Greek Wedding (2002). The news about a sequel came last May.
Vardalos is experiencing motherhood now. The actress says that she is ready to continue her family story. The star made a joke about envy folks who will say that she is dreaming to kiss John Corbett once more or she ran out of money. The actress says that one of these things is true.
My Big Fat Greek Wedding 2 is expected to be shown at the theatres on March 25 next year.
2015-06-29