Molly Sims and her Daughter Scarlett are doing Yoga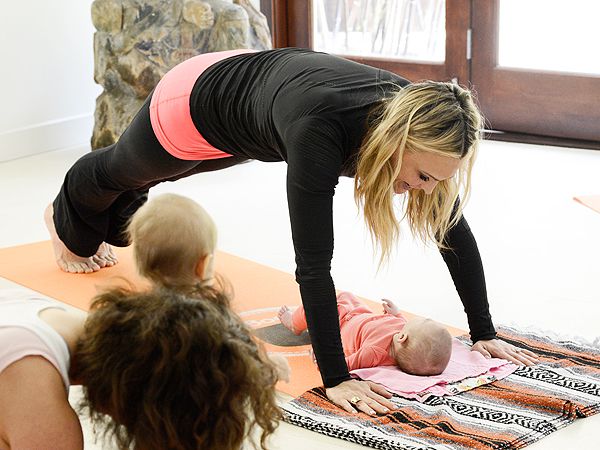 The 42-year-old supermodel and her daughter shared some charming video. The latest Baby and Me Yoga instructional tape was shot together with the natural baby care company Tom's of Mine.
Sims is mom to a 3-months-old Scarlett May. The star welcomed her baby in March. Scarlett's father is 46-year-old Scott Stuber, Molly's husband. Sims is also mom to a three-year-old Brooks Alan. In the video, she can be seen practicing yoga moves while connecting with her little kid.
It is obvious that having two bundles of joy under the age of four is very exhausting. Though, not for Sims! It looks like she has got a secret weapon. The star gets her babies acquainted with Zen!
The supermodel says that she does not know why, but she makes calm kids. Not long ago the star shared with PEOPLE that Scarlett has cried only six times for her 3 months.
We remind you that Sims has released a new book named The Everyday Supermodel. The celebrity is giving precious pieces of advice for young moms on how to keep their fit and stay active. Sims shares that the most pleasant thing for her with such a busy schedule is to spend time with her family of four.
This May Sims told PEOPLE at the Communities in Schools of Los Angeles Annual Gala that she considers there is a content one has never felt though the entire life. The star was sure that there is some magic and gratefulness that is impossible to explain.
2015-06-25