Miranda Lambert and Blake Shelton have got a Crush on Little Big Town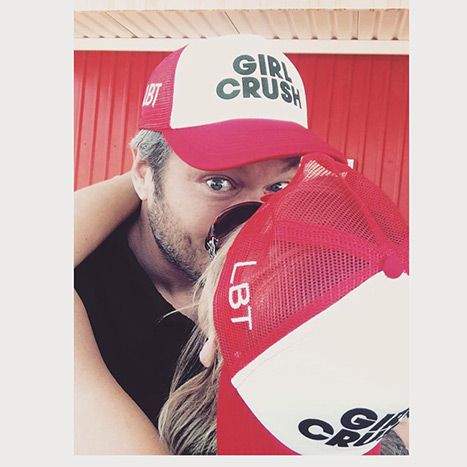 A crush on a country band! Miranda Lambert and Blake Shelton shared some PDA on Twitter this Sunday and in such a way showed their support of fellow country music band Little Big Town.
The 31-year-old pop singer captioned an image on which she is kissing her husband. She wrote that she has got a song crush and that she loves everybody. She and Blake Shelton have been married for four years. Each from the couple wore a hat that read "Girl Crush LBT".
The trucker hats of red and white colour can be accounted for a new push to stand behind the country band. According to the report, their latest single "Girl Crush" has been pulled from few radio stations in Idaho since there were complaints on the sexual lyrics.
Liz Rose, the songwriter, shared some information with ABC News not long ago. She told that when the song was being played around town, everybody adored it and thanked her for writing such a nice song. She thinks that negativity came from several places.
Some country music stars have uploaded images on social websites where they are wearing the hats. In such a way they showed their support of the band. By the way, the song is currently at the top of iTunes country charts.
2015-03-30