Miranda Kerr in a Midriff with a Belt around it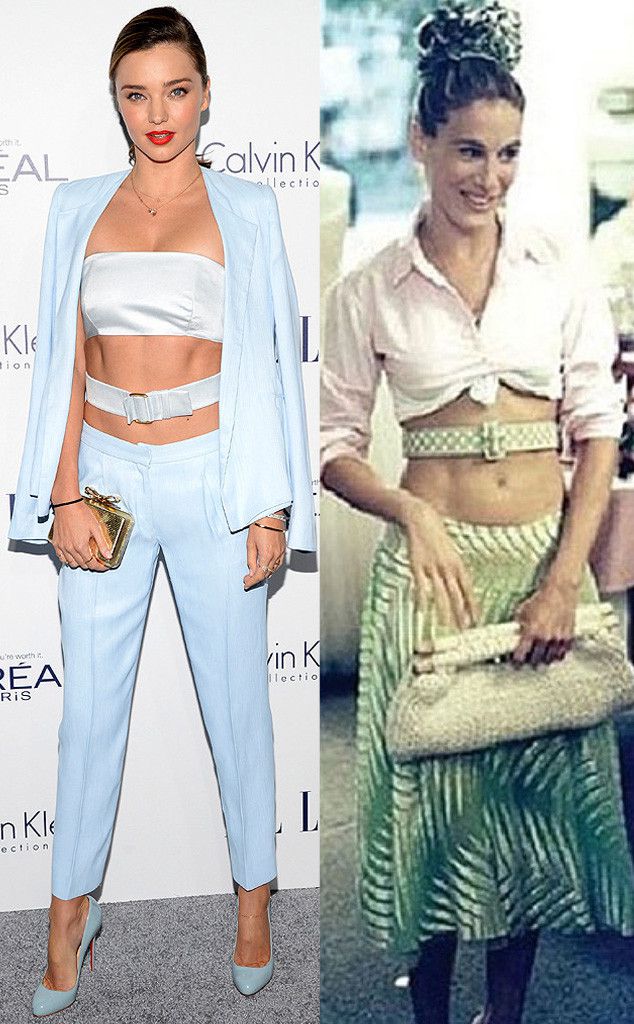 Miranda Kerr took resemblance of Carrie Bradshaw from the film Sex and the City by putting on a pale blue suit from Calvin Klein that bares tummy. She did this for Elle's Women in Hollywood Awards. Belt combo and bare tummy made their work – it is very pleasant to look at the star in such an outfit.
Carrie has brought the tutu back into the fashion world. She has always preferred exotic outfits. Even though the Sex and the City is over, we still recollect the character's styles. Patricia Fields was the stylist creating outfits for the film. She underlined Carrie's appearance and haute couture viewpoint.
Speaking of the veteran Victoria's Secret Angel, Miranda, we can say for sure that she is not timid when showing off in revealing outfits: super-sexy dresses, butt baring bodysuits etc. Lately the star rocked more ladylike street style. Though, this Calvin Klein choice looks really brave on the 32-year-old star.
2015-10-21