Mindy Kaling will write a Book with Her Ex B.J. Novak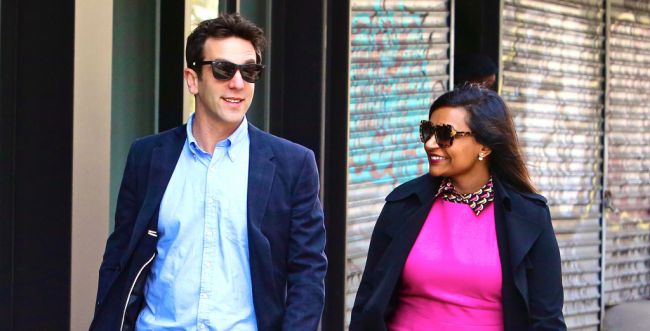 Mindy Kaling will team up with B.J. Novak, her ex-boyfriend, and write a new book. According to the reports, she insists that the project will not be intimate.
The actress and her The Office co-star had an on and off relationship which lasted for years. The stars have remained friends. Now they are trying to test their relationship with a book deal.
They expect to come up with a revealing insight into their romance. Kaling wrote with the help of social media on May 26 that she finds the work exiting.
Though, the book is not going to be a tell-all. The star told that it will be cool and funny. At the moment friends are researching. Kaling swears she is not trying to be mysterious. She and Novak are just starting their work.
Kaling has already written a memoir called Is Everyone Hanging Out Without Me? (and Other Concerns) four years ago. Later this year the star will launch a follow up called Why Not Me? Meanwhile, Novak composed short story collection and named it One More Thing: Stories and Other Stories. He also wrote The Book With No Pictures. Both books were released in 2014.
2015-05-28