Milla Jovovich and Paul W.S. Anderson are overjoyed to welcome Their Second Child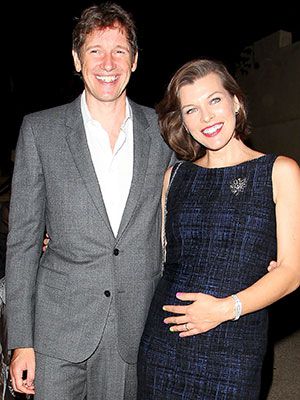 Milla Jovovich gave a birth again!
The 39-year-old Resident Evil star welcomed a second baby together with the 50-year-old director and producer Paul W.S. Anderson who is her husband. Her representative confirmed this happened on April 1 to PEOPLE.
The star wrote on Instagram that they are very proud to tell about Dashiel Edan Jovovich-Anderson's arrival to the world. She also wrote that they love their daughter. Do you know how the happiness should look like? It should be approximately 20 inches long, 7 lbs., and 10 oz.
The representative says that Milla together with her husband and the big sister are overjoyed about the baby's birth. He tells that the family is spending quality bonding time together. Milla's representative assured that both baby and mother are feeling great.
The couple announced the pregnancy last August. They were not the only ones thrilled about the baby's arrival. The 7-year-old Ever Gabo, the elder daughter of the couple, was also exited to find out she will get a sibling.
2015-04-03