Miley Cyrus and Stella Maxwell kiss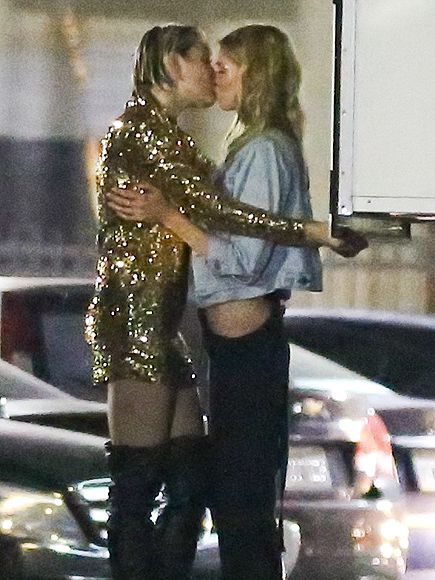 Single Miley Cyrus will never be alone.
The 22-year-old star opened up about being bisexual. The singer was snapshot kissing the 24-year-old Victoria's Secret model Stella Maxwell this Tuesday. This happened in Hollywood during a break from shooting a clip.
The stars have been caught sipping beverages together on a NYC roof in the end of June.
Not long ago the singer shared that she opened up to her mother about loving girls the same way she loves boys. This happened when Cyrus was 14.
Paper Magazine writes in its June issue that Cyrus is open to everything that is consenting. Though, it should not involve animal and under-aged. The star is down with everything that is legal.
Cyrus and Maxwell met with the help of their mutual pal Cheyne Thomas. The British model joked in an interview with V Magazine that they met through Grindr. She went on saying that they met through mutual friends with the help of Instagram. Cheyne wrote her as she wanted to take some pictures. That was kind of a trip to see a bit of their world and hang out. The star says that it felt very right and organic.
The couple is present on each other's feed on Instagram. Cyrus uploaded a picture this Wednesday on her page. She is wearing a shirt that reads "Gender is over!"
2015-07-03