Mila Kunis is Unaware of What to do with Her Breasts after the Pregnancy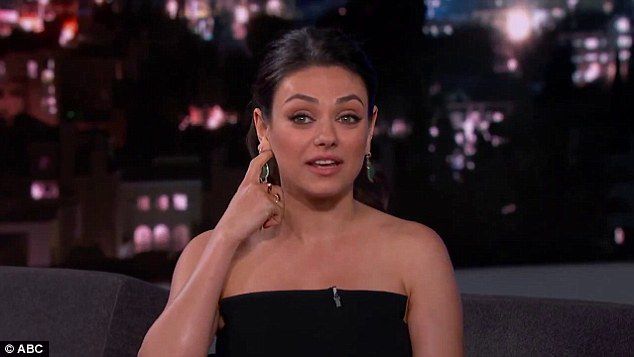 Life is tough! Mila Kunis talked on Conan about her being a young mom on February 4. She was speaking about the physical transformation after her daughter's birth.
The 31-year-old actress shared with Conan O'Brien that Wyatt Isabelle, her daughter, is only 4 months and 4 days old. She confesses that it is the greatest event that has ever happened to her. These words confirm her statement she made to Ellen DeGeneres this week.
It is not a surprise that the talk with the cable network host turned out into something explicit. While O'Brien was speaking about a red carpet photo of Kunis and saying that Channing Tatum seemed to be staring at her boobs, the producers showed a hilarious snap. The body of the actress is going through changes and it looked as if he was staring at Kunis' breasts.
The actress was laughing together with the audience. She said that she knows and loves Jenna Dewan Tatum's husband and stressed that he really was not staring. Besides, she admitted about the significant growth of her boobs at the time of her first pregnancy.
The fiancée of Ashton Kutcher shares that she even does not know how to deal with boobs of that size since she has never had them. She has been always a flat-chested girl and now she is busty!
2015-02-06