Meryl Streep Says and a Guitar Lesson from Neil Young – It Was Amazing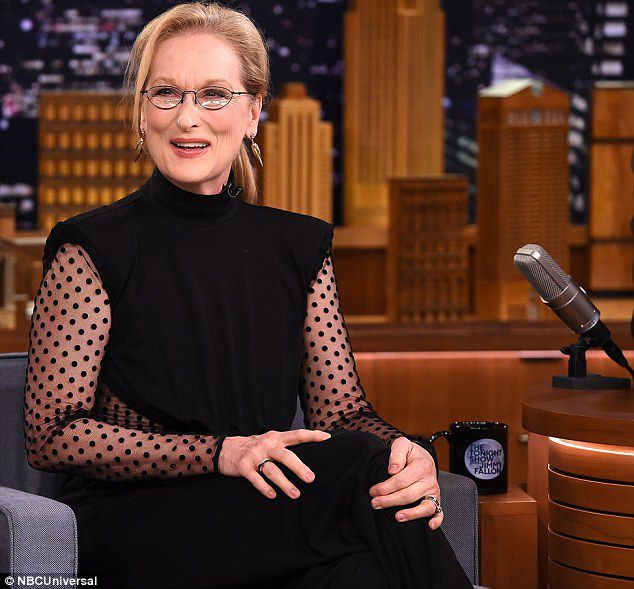 Maryl Streep can say thank you to Neil Young, cause she taght her "crank it up to 11."
The actress, who is 66, showed up on Monday on The Tonight Show. There she told the host, who is Jimmy Fallon that she got a 45 minutes of pleasure from the guitar lesson, provided by the rock legend.
Streep said: "He gave me some tips. Can you see all the wires and amplifiers? And she answered What is all this s---?" And then Young just told her "crank it up to 11"
Fallon does know something about rock 'n' roll hall of star. And he even impersonated the rocker many times – once it happened alongside the man.
Fallon and Streep agreed that he is the nicest guy in the whole world!
In the film Streep plays the ageing rock singer along with her daughter Mamie Gummer, who is playing her daughter.
2015-08-05