Mental Health Campaign started by Demi Lovato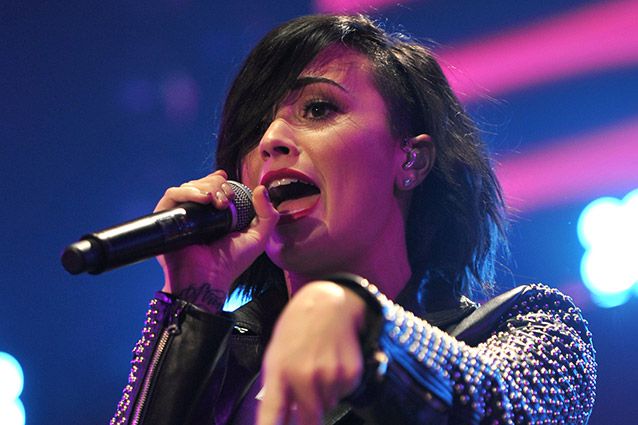 Famous star Demi Lovato has started a campaign which urges people with mental health problems to tell about them and raise awareness of the issue.
The pop singer has bipolar disorder. Back in 2010 the star was admitted to rehab for several diseases, such as self-harm, substance abuse and bulimia.
The star has been always sincere about her problems. Now she has launched the campaign together with a lot of health organizations. Lovato is going to encourage people with mental disorders in such a way. The campaign is aimed at talking about the illness and helping to erase the stigma.
Lovato assures People.com that the campaign is really significant to her since she has struggled with bipolar disorder for a couple of years already. Moreover, the singer reveals that her dad had schizophrenia along with bipolar disorder. She watched her father's very unhappy life because he did not have an appropriate access to treatment. The star wants people to learn more about mental disorders and considers that it is important to take the stigma away.
Her campaign is also aimed at moving people towards speaking up for their communities. People can write a letter to Congress and tell about the influence of the problem on their lives. People can tell how they would like access to mental care to be easier in their communities. Lovato is confident that there are multiple ways to help. She is sure that people have to support this idea as a country and do something about the problem which is spreading as an epidemic.
The Be Vocal: Speak Up For Mental Health campaign started on May 28. It is believed to improve treatment and resources for those people who suffer and for their families.
2015-05-29