Melissa Gorga considers Joe Giudice Is "Manning Up" While waiting Teresa to come back from Prison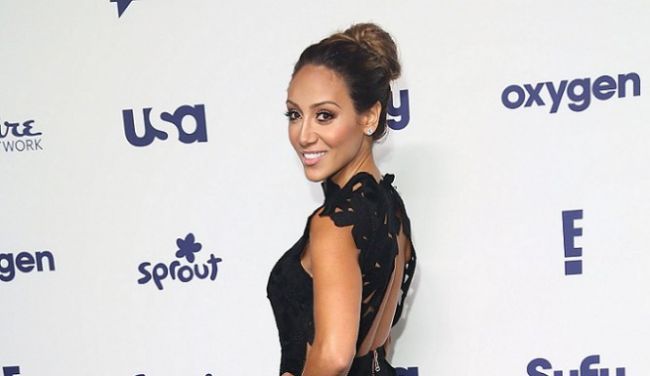 Joe Giudice is taking a dare. The Bravo star is taking care of children while his wife Teresa is serving a prison sentence in Connecticut. The couple has four daughters: a 14-year-old Gia, a 10-year-old Gabriella, a 9-year-old Milania and a 5-year-old Audriana. Melissa Gorga, his sister-in-law reports that he perfectly copes with his responsibilities.
The 35-year-old Gorga is married to Joe Gorga, Teresa's brother. She visited Watch What Happens Live on March 8 to meet with host and Bravo executive Andy Cohen. She gave brief information on the Giudice's during her visit.
The Real Housewives of New Jersey actress tells that the 42-year-old Teresa is doing well and that her mother-in-law informs Melissa about all the updates concerning Teresa who is serving her 15-month sentence at Federal Correctional Institution.
The star admitted that she had written to Teresa and her husband had called her.
Wait, but what about the other Joe? Joe Gorga tells that Joe Giudice is heavy on his heart. The 42-year-old Giudice will serve his own 41-month prison sentence after Teresa will come out. Trying to fight back tears Melissa added that she saw him driving his daughters to school in the morning, but usually she sees Teresa doing it. The star says it is heart-warming to see Joe and considers that he is manning up and simply does his job.
2015-03-10