Meet 'Lady Karl Lagerfeld' on Halloween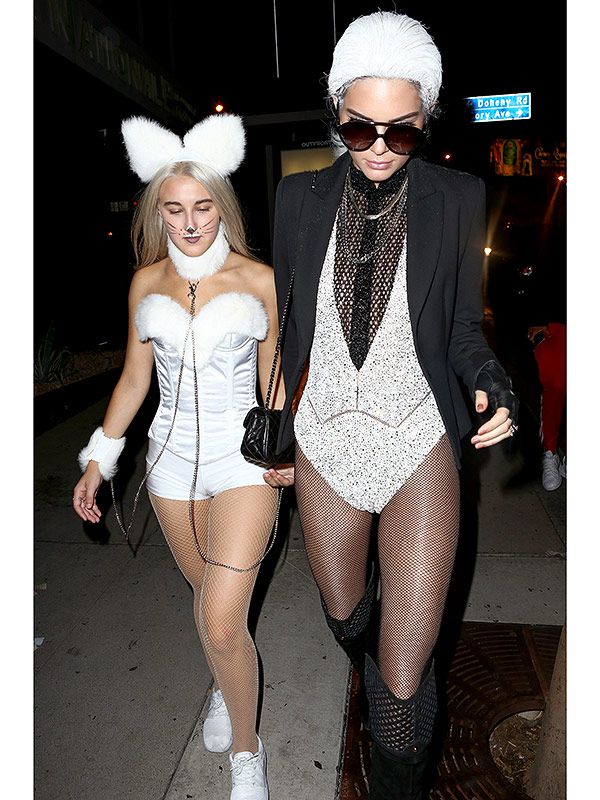 Kendal Jenner chose the legendary designer to create her Halloween costume. Karl Lagerfeld could not look sexier in a silvery leotard and mesh tights.
Jenner called the costume "lady Karl". Her friend dressed up as Karl's cat, Choupette.
The 19-year-old celebrity is on the top of her modeling career this year. This May the star flaunted on the Harper's Bazaar cover. By the way, Lagerfeld took the picture himself.
Sometime earlier this year the star shared that she is very shy when she meets someone for the first time. According to her, meeting with Karl was even worse. Kendal says she was just nodding when he was speaking. She felt like meeting a crush.
Their relationship became better with new meetings. Kendal says that now they are best friends. Lagerfeld did not respond to this tribute.
2015-11-02