Maya Thurman-Hawke Debuts at the 2015 CFDA Awards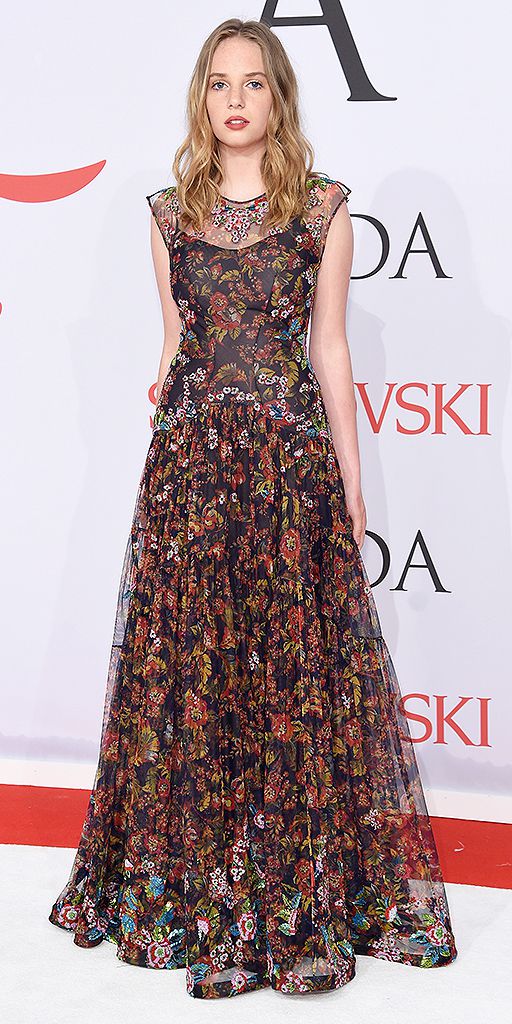 It looks like the peak induction for a celebrity child is to appear on a red carpet at a super high-fashion event. Jude Law's son debuted at a DKNY show, Lily-Rose Depp premiered at a Chanel party. Who is next? The 16-year-old Maya Thurman-Hawke is showing up at the CFDA Awards now for the first time. She looks totally natural!
The girl is a result of love of Ethan Hawke and Uma Thurman. She is a picture of her mom. Maya was wearing a sophisticated floral-beaded gown from Zac Posen. By the way, the designer came at the Awards as her date. Maya enjoyed twirling in the dress from the resort 2016 collection. Thurman's daughter had minimal make-up and was not wearing jewels. Her sandy blonde hair was falling on her shoulders in soft waves.
The young lady has already accompanied her starry parents to the red carpet. Last July the girl visited the Miu Miu resort fashion show with Uma Thurman in France and showed her sartorial talent on the red carpet one more time.
2015-06-03