Martin Sheen did not know How to help His Son Charlie at the Time of His Meltdown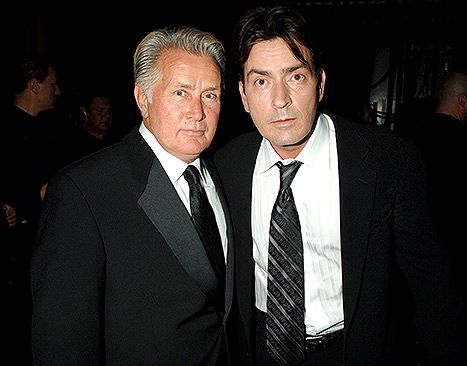 Martin Sheen did not know how to help his son Charlie Sheen at the time of his public meltdown four years ago.
The 74-year-old actor shares that his son was going through hard times and nobody was able to help him then. The Grace and Frankie star gave an interview to Radio Times where he recalled erratic behaviour and Twitter buzzwords of his son. The only thing he could do to help his son at that time was praying for him.
Sheen is also father to Ramon Estevez, Renee Estevez and actor Emilio Estevez. Their mom is 53-year-old Janet Templeton. Sheen stresses that he tried to be always present for his 49-year-old Charlie, but there were a lot of things that everybody else is not aware of.
The star confessed that only those people who know his son very well could understand what was going on. Charlie had a very desperate situation. He took steroids. The actor's son went public in order to feel better, but it was not less painful.
The West Wind star has had his own problems with alcoholism. Therefore, he realized a battle his son was facing. Though, who could fight for another one?
The actor says that it is possible to assure children that you are with them ad that you love them, but the effect will not be changed. This fact was learned by him from Alcoholic Anonymous. The actor says it is important to pray, to trust in some higher power and never give up. When one gives up it leads to despair.
It is obvious that not only Sheen was worrying about his son who had relationship with Denise Richards. Jon Cryer, Charlie's co-star shared with HuffPost Live that there were times when he lived in a constant fear about his colleague. He was afraid something could happen to him.
Cryer recollects his fear of the phone calls – he thought every next call could tell him about something horrible. He confesses that he had that thing with Charlie and that it was very hard to live with it.
2015-05-27