Mark Wahlberg reduced Amanda Seyfried to Tears with a Dog-Napping Prank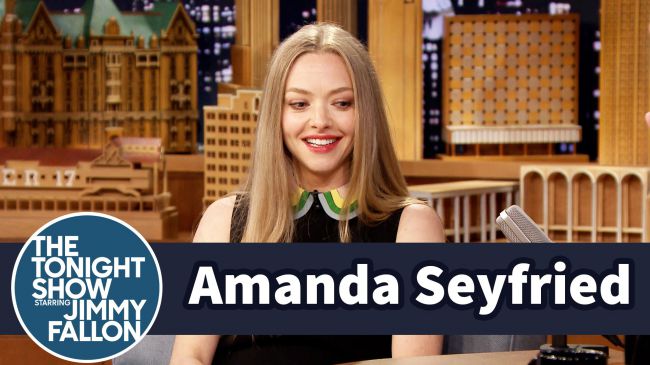 Amanda Seyfried was moved to tears by Mark Wahlberg during shooting TED 2. Mark arranged a dog-napping prank in order to pay the star back for constantly scaring him on the set.
The actress brought her adored dog Finn on the sets every day. One night her beloved friend disappeared from her trailer. The Mamma Mia! star flew into a panic.
The actress was asking everyone present on set about her lost furry joy, though, nobody surrendered and the star was forced to run to Wahlberg. Finally, Seyfried realized that she became a victim of Wahlberg's prank.
Amanda considers pranks to be funny, but gives an advice: do not f*** with Mark Wahlberg. The star was doing some classic harmless pranks, like jumping out and scaring the actor. The thing she got back from him cannot be called harmless since Amanda really had a panic.
The beauty recollects that everybody around did not give up the prank and were on the Mark's side while she was running around and asking about her dog.
No one in Whalberg's immediate circle gave up the joke. The prank ended when the actress came to Mark crying hysterically. The actor went freak because he could not even imagine how upset Amanda could be. Every time the star's dog follows her to the shot and its missing was weird. Mark said that he was sorry and made a call. Then the Escalade drove down the parking. Finn was sitting in the back seat of the vehicle eating free range chicken!
So, in the end of the story, Amanda admitted that Mark loves animals.
2015-06-09