Mark Ruffalo thinks Robert Downey Jr. Is His Brother while He considers Ruffalo to be a Little Insan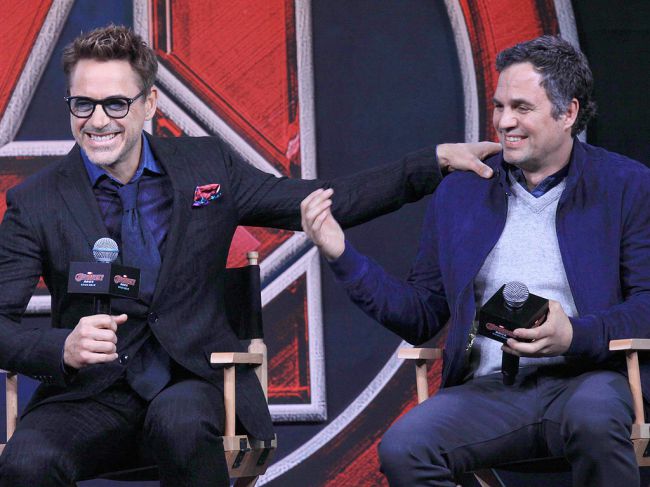 Mark Ruffalo considers Robert Downey Jr. to be his brother on and off-screen.
The stars film together in Avengers: Age of Ultron by Joss Whedon.
Ruffalo stars as Bruce Banner in the film. PEOPLE tells that he perceives Downey Jr. as his brother. Downey Jr. considers him to be a little bit crazy. In such moments they are half laughing and Downey Jr. asks Ruffalo how does he ever get up out of bed?"
The actor affirms that Robert has the most enchanting kind of tolerance and patience for him. He reveals that the stars are laughing behind everything. They are playing on the theme of the science bros which is loved very much. So, they are playing that up. Ruffalo is never tired to say that Downey Jr. is like a brother to him.
The 47-year-old star adds that the 50-year-old Iron Man performer shared his fears of joining the franchise.
Ruffalo considers Downey Jr. to be his godfather. It is possible to say, that Robert gave him okay to join and has backed Ruffalo up during his way. He really did it, especially when Mark had doubts. It was Robert who made sure that Banner has been represented in a decent way.
2015-04-28