Marital Confessions of Justin Theroux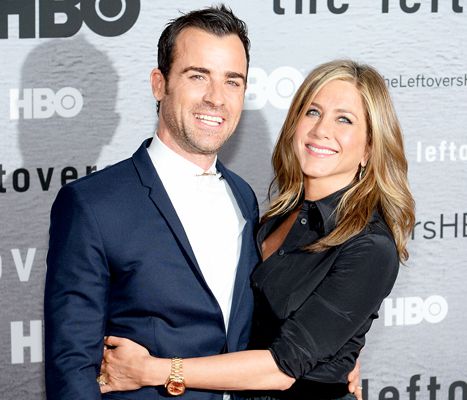 Justin Theroux was very sweet in telling that she constantly underlines the beauty of his wife Jennifer Aniston when on a Sunday night at Entertainment Tonight he was asked about the compliments he usually gives.
The happy couple has been seen eating out in Los Angeles not long ago. Married in August, the 46-year-old Aniston treats her husband with obvious tenderness and loving suitable after years and years of marital life, as it was evidenced during the dinner.
Nevertheless, the husband and wife are not very keen on public appearances: the first encounter with the audience after the marriage day was only in October, on a TV series premiere in Texas.
Jennifer only confirmed the reserved manner of the couple in an interview to Yahoo! Beauty and shared some details about their special day. Moreover, the photos from the event have not been made yet. Probably, it only proves the sincerity of their relations to each other and the right reasons for tying the knot. At the end of the day, weddings are made to the content of the couple and not for the pleasure of seeing the glossy photoshopped presentation on the magazine covers.
Nevertheless, the estimate of the special day is known now, as well as the location. The closest friends of the married-to-be included, among others, Aniston's Friends co-star Lisa Kudrow, British actress Emily Blunt and a couple of showbiz personas - Ellen DeGeneres and Howard Stern – who were the lucky ones to celebrate the birth of a new family in a luxury mansion and eat the delicious wedding cake.
The romance of Theroux and Anniston began 3 years ago on Wanderlust film set.
2015-11-10