Mariah Carey will Never cry in Presence of Her Children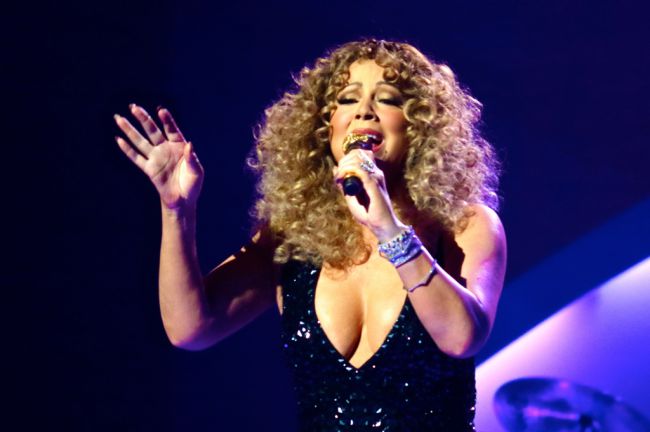 Mariah Carry is sure that she will never break into tears in front of her kids despite having hard times after her split from Nick Cannon.
The prominent couple has four-year-old twins, Monroe and Moroccan. They split last year. The couple has been married for 8 years. Cannon applied for divorce in December of 2014.
Carey shared that she was heartbroken after the split. Nevertheless, she rigidly refused to cry in front of her children. She fears that her tears will ruin kids' innocence.
The superstar shares with Britain's Weekend magazine that she does not want her children to see her going through hard times. The star is not going to say them that she is going through this or through that. She considers her kids to be innocent babies. So, Carey is doing her best to keep everything together. She knows that in some instances if she cries, she will not be able to stop crying.
The singing superstar pulled herself together and did fine during the Christmas time, nevertheless it was rough for her. She did this for her children, not for herself. The star sings in one of her songs that she finally built up the strength to walk away and that she does not regret, but will still live with the side effects. The actress used to sing this words to herself again and again. Carey does not talk about her ex-husband because she considers it to be inappropriate.
2015-05-13