Margaret Thatcher Wandered the Streets of London?!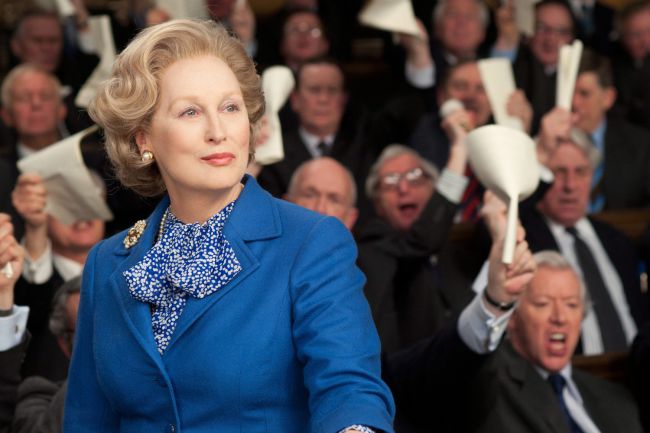 Passers-by mistook Meryl Streep for a humble old lady while she was wandering the streets of London dressed up as Margaret Thatcher.
The Hollywood star got a best actress Oscar for playing the role of the controversial British Prime Minister in The Iron Lady (2011). The actress decided to make an experiment. She put on her full onscreen make-up and went to shock the public of London's streets. Streep was satisfied that she could wander without being stopped by fans all the time. Also she was shocked that some passers-by did not notice her resemblance to Margaret Thatcher.
Streep says Graham Norton, U.K. chat show host that it was exciting to wander around the city. She stresses that it was liberating since she was not constantly recognized. The recognition is nice, but it is very tiresome, she confessed. Dressing up as British former leader enabled her to forget who she is. In the result she became as forgettable as an old woman. The actress said that it was thrilling to see how people skirted her and did not look at her. She also was surprised with people not even noticing her, though she looked a lot like Margaret Thatcher.
2015-01-12