Maggie Smith is going to Leave Downton Abbey after finishing the Sixth Seasons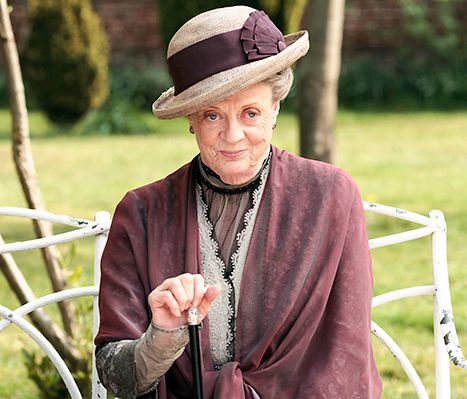 After receiving a Golden Globe award and two Emmies for her starring as Violet Crawley, Maggie Smith is going to finish her career in Downton Abbey.
The famous eighty-year-old actress states in the fresh interview with the Sunday Times that she considers the sixth season of the PBS show to be her last.
Smith assures that she cannot imagine how the sixth season of Downton Abbey filming this year could go on.
The celebrated star meant that she cannot keep going. The Harry Potter actress added that if her memory does not fail her, she is around 110 in the film by now and they are in the late 1920s.
Smith starred as her regal, an unpleasant part of Violet Crawley, the Dowager Countess of Grantham, since the first season which was filmed five years ago. The fifth season finale which has won Emmy aired this Sunday.
Smith filled her overcrowded schedule with other famous projects. Recently she starred in the films My Old Lady and Quartet. She will also appear in The Second Best Exotic Marigold Hotel this month.
2015-03-03