Madonna Turns out Three More Tracks, Track List of Rebel Heart is Available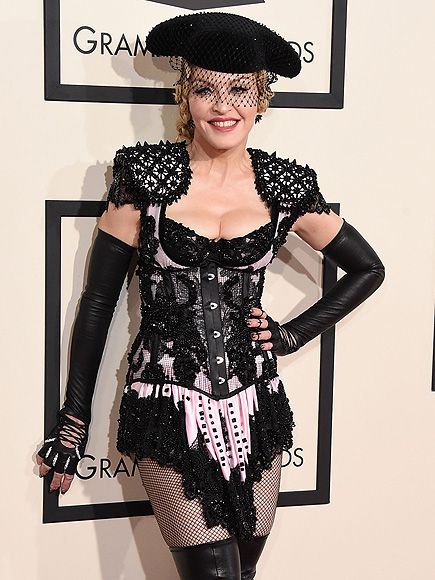 Madonna has turned out three new tracks from her upcoming Rebel Heart album After Grammy performance.
"Joan of Arc," "Hold Tight" and "Iconic (feat. Chance the Rapper and Mike Tyson)" can be heard on iTunes since Monday. Similar to the first six songs of Rebel Heart, her tracks are about perseverance, fame and devotion. The production is changing from strumming acoustics to electro beats.
The 56-year-old pop-star introduced the album's single called "Living for Love" on Sunday at the 57th ceremony of Grammy Awards. She was taking selfies with Ariana Grande, Tylor Swift and all the rest. The video for the dance track was uploaded on SnapChat last Thursday.
2015-02-10