Madeleine Stowe Shares about Losing Her Dad because of Multiple Sclerosis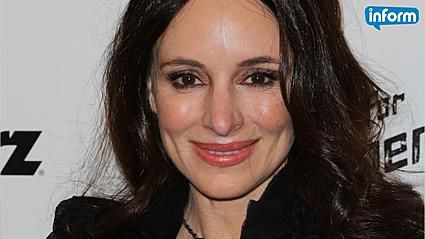 Madeleine Stowe, Revenge star, shares that her family was rocked by a disease of her father (multiple sclerosis) when she was only 5 years old.
The 56-year-old actress says PEOPLE that she remembers her father deteriorating very quickly and rapidly. Stowe shares that by the time she was 6 he was on crutches and by the time she was 7 he was in a wheelchair.
The star reveals that she and her family grew up learning how to dress their father, tie his shoes and bathe him.
She confesses about feeling of guilt and empathy to him. The actress wanted her father to survive. It goes without saying that losing facilities and other things her father went through were heartbreaking.
Her father died when she was 23 years old. Now the actress is trying to help MS patients along with people who are taking care of them cope with the disease. She is doing it in ways that were not available to her own family at the time.
Together with the creators of a MS medication, Genzyme, Stowe takes part in the campaign Lights, Camera, Take Action on MS.
It is aimed at teaching people their treatment facilities, sharing their stories and contacting with one another. Stowe says that she wishes her father to have some of the opportunities which are possible now.
2015-02-06