Look at Selena Gomez in Sexy Cutout Bikini and take a Vacation!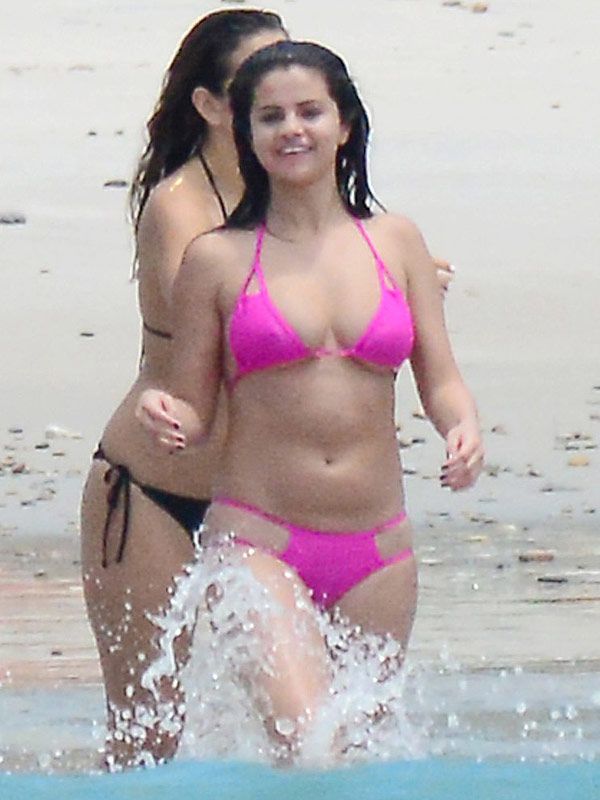 Milliards of swimsuit inspirations appear before the time of vacations. Besides, they are good reminders to getting some leisure time. What else can be felt while looking at Selena Gomez's photo?! The star is soaking up the pleasant sun in Puerto Vallarta, Mexico now. Be jealous, she is not alone there, but with her friends.
Selena entered the beach in a bite-size hot pink bikini with cutout detailing. The star managed to splash around in the beautiful ocean and even boogie board in her revealing two-piece. Be jealous again, she did not become a victim of a wardrobe malfunction.
Gomez is known for her bikini selfies, though this time she has not uploaded much. This confirms that she is relishing being unplugged.
Zedd, the 22-year-old celebrity's close friend told PEOPLE about their collaboration on his single. The music collaborator noticed that their cooperation on "I Want You to Know" was incredible.
He says that sometimes singers feel as if somebody has got into their zone and nobody should have been there. Zedd assured that Selena was great and tried to emulate precisely all his wishes. She did not take anything personally. When he told the star to give more vibrato or a straight note in some parts, Gomez did exactly those things which she was asked to do.
2015-04-17