Lionel Richie worried that Something was Really Wrong with Michael Jackson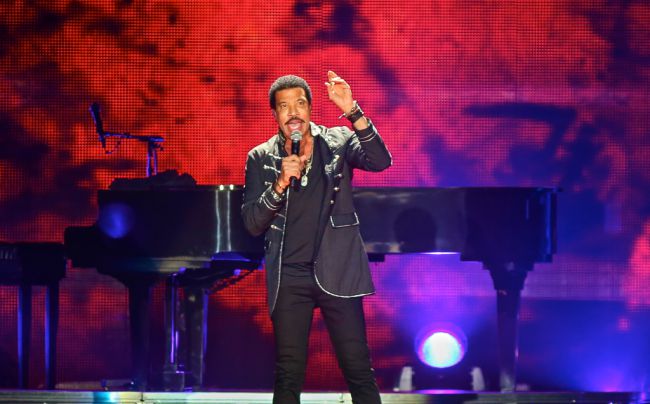 Lionel Richie worried that something was "seriously wrong" with his friend Michael Jackson. He still blames too bright lights of fame for hiding his "weirdness".
The Hello performer and the King of Pop were close friends. Richie often feared about the well-known eccentric mental health of Jackson. The veteran singer shares that there were plenty of times when he simply wanted to take the Thriller performer aside and have a talk about common sense. Though, Richie blames the distortion of Hollywood life which made this impossible.
The star tells Event, the British magazine, that he wanted to help Michael every time he saw the star. He considers Michael had some serious problems. Though, it is impossible to use the word "weird" in Hollywood. Therefore, if one wants to employ people to take care of his giraffes and chimpanzee, it is considered to be normal.
The singer is sure that the King of Pop would never have been able to finish his famous ambitious run of 50 comeback concerts in London. Jackson was preparing for them before his death. Richie saw Jackson in a week before the star passed away. Richie assures that Jackson was too thin, not healthy and not capable of running the tour. The singer is sad about the heartbreaking irony which played a low-down trick with Jackson. All of us say that we will never get involved with drugs. And the King of Pop died because of them.
Michael Jackson' death was caused by an accidental overdose of prescription medication six years ago.
2015-04-29