Lawrence and Schumer Piano Routine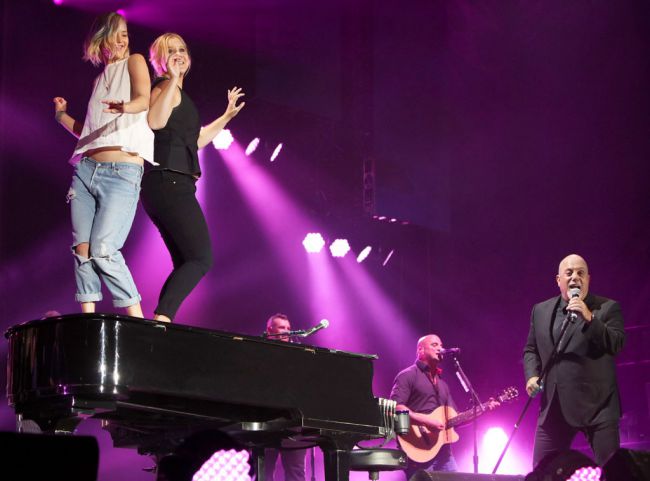 On the peaceful Thursday night Hollywood colleagues decided to dial up the fun on a Billy Joel's concert and climbed on the top of the marvelous music instrument inspired by the 1980's hit of the performer.
Video evidence the dance features the celebrities rocking with "Uptown Girl" played by Joel. Amy is shown in a tank top and stylish trousers and the young movie star Jennifer decided on a lighter top garment and plain jeans. Note the level of comfort presented by such clothes for a piano dance.
Barefoot craziness developed from the uncontrolled stage break in which the actresses were not alone – a lot of Chicago fans tried to get closer to their idol.
We remind that the previous newsbreak from the couple of friends occurred not long ago with frank sharing of creative plans by Jennifer Lawrence. It turned out that she and comedian Schumer are on the finishing stage of writing a screenplay together. That's right: these two appear to be talented in every performance kind.
2015-08-31