Laverne Cox's Bangs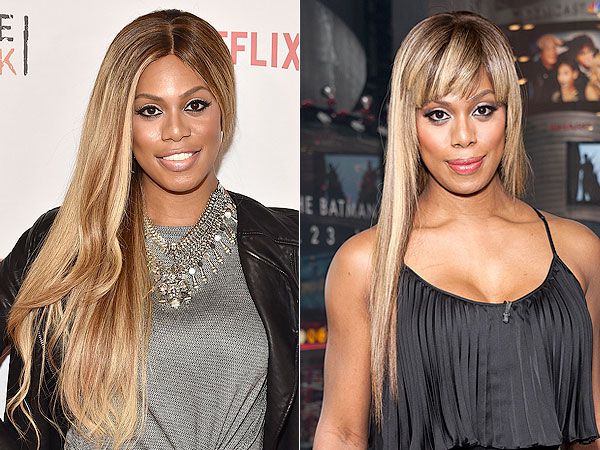 Laverne Cox showed up promoting Season 3 of Orange In the New Black. The star could be seen on a style parade. She pulled her big beauty move of the promotion tour – new bangs.
The 31-year-old activist attended the Sirius SM and Extra studios this Monday. The star flaunted a hairdo from Ursula Stephen, a famous hairstylist. The actress was very open about wearing wigs and extensions. We hope those bangs will stick around for a while.
Essence, Bust and Entertainment Weekly have put the star on their covers. The star has a stunning outlook. In the magazines she shares empowering views with people. Cox posed nude for Allure magazine sometime earlier in 2015. Besides, she was named one of TIME's 100 Most Influential People.
The actress shared with the magazine that black women are expected to align with certain standards. Only then they are told about their beauty. Cox admitted that trans women are not told that they are beautiful at all. The star is sure that a black transgender woman who loves everything about herself might inspire other people.
2015-06-17