Laverne Cox as Frank-N-Furter in the Latest 'Rocky Horror'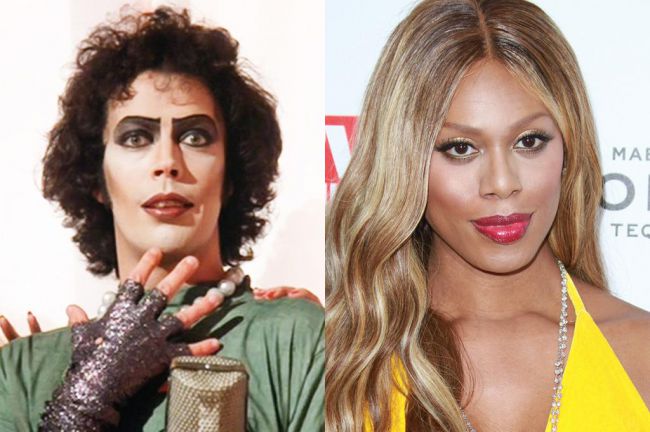 Laverne Cox will act in The Rocky Horror Picture Show.
Orange is the New Black celebrity will act as the "sweet transvestite" from a transsexual country named Transylvania in the new television production of a cult film musical from Richard O'Brien.
The star will perform Frank-N-Furter. Cox writes on Twitter that she is very excited to have connection to Rocky Horror legacy.
The crazy scientist was performed by Antony Head, the Buffy The Vampire Slayer actor, Jonathan Wilkes and Jason Donovan. On stage and screen Tim Curry was the first one to perform him.
The film dates back to 1975. Barry Bostwick, Meat Loaf, Susan Sarandon and O'Brien starred in it. The film reached its 40th anniversary this year. Kenny Ortega will choreograph and direct the new television variant. Ortega is the mastermind of This Is It and High School Musical. The footage is scheduled to reach the small screen in the U.S. in the end of 2016.
Gail Berman and Lou Adler were co-producers of the first film. Hollywood Reporter assures that they were appointed as executive producers. Other casting details have not been announced.
Curry confessed for Entertainment Weekly that he had seen the film from 1975 at a Greenwich Village theatre in NYC for the first time. The actor recollected that it was strange as he lived in the house behind the Waverly. The actor was thrown out as was taken for an imposter. "Get out of here" – was what he heard.
The star sang Tutti Frutti by Little Richard at the audition for the famous character. It was found out that the actor picked up the posh voice of his character from a woman on a London bus. The woman was talking about retirement.
2015-10-23