Kylie Jenner's Blue Lenses Can't Keep Up With Her Plump Lips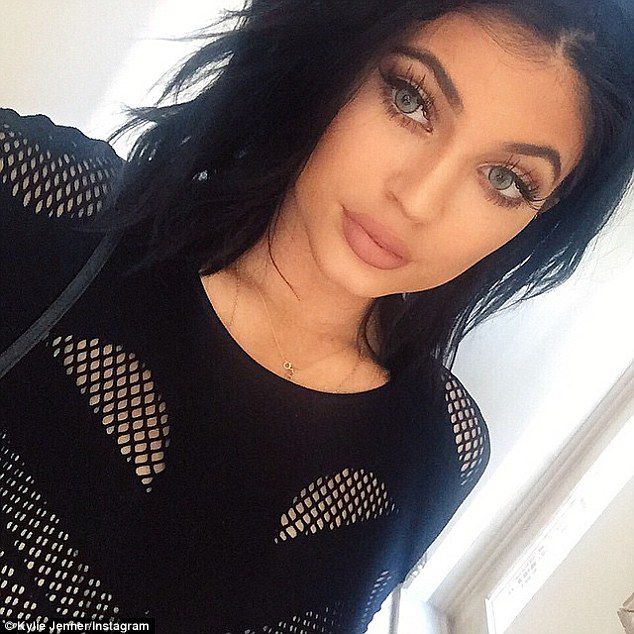 Plump pout of Kylie Jenner may be one of the most important things on her Instagram account, but only till April 15, when one more facial feature has drawn everybody's attention.
The 17-year-old star beloved by her social media fans captioned the picture she uploaded "for fun". Her brown eyes were disguised by ocean-shade lenses on the photo. It goes without saying that her rose pink pucker was not left without attention, especially in combination with her bold brows and lush lashes.
Kim Kardashian's step-sister showed up at the Beverly Hills' Nail Bar and Beauty Lounge the same day. She gave an opportunity of making sheep's eyes at her for the fans. She was wearing a long-sleeved little black dress with peek-a-boo panels with an extremely short selvage. She matched that with a feathered bag and a pair of laced booties.
If you have a closer look, you will see one more Kim-and-Kylie appearance similarity. The 34-year-old Kardashian wore a mesh-topped wrapper to the London Brit Awards this February. Kylie's see-through number was almost the same!
2015-04-17