Kylie Jenner Shows Her Forms in Bikini Selfie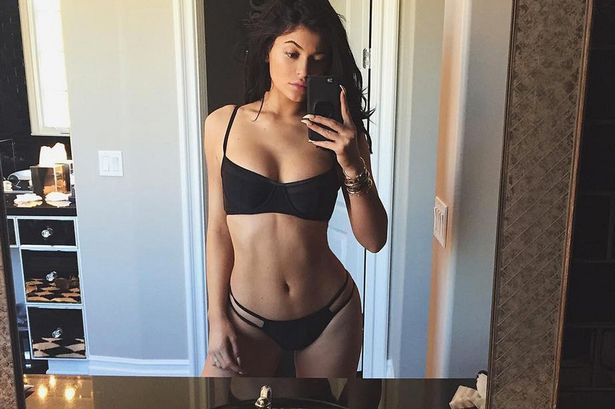 AlThough Caitlyn Jenner isn't willing to wear a swim costume, her daughter Kylie Jenner is showing off her nice forms in a bikini.
Kylie, 17, posted a selfie from mirror on Sunday of her black suit with cutouts on the sides.
"Kourt & Ky swim perriod," she mentioned in the Instagram, alluding to her sis Kourtney Kardashian.
Kylie has a whole collection of black bikinis, so even Kim Kardashian West is jsiealous! Last March, the mother of North West showed her body after the baby in a swimsuit she grabbed from Kylie being in a family trip to Miami.
She also had a black bikini for her 18th birthday party at a night club in Montreal, Canada.
And her father, admitted in Sunday night's episode of I Am Cait that she isn't rushing to show herself in a swim costume for the first time since she became female.
"I'm not sure if I'm prepared to show myself like that," she explained.
2015-08-04