Kylie Jenner, a Blonde, is coming for Khloe's Outlook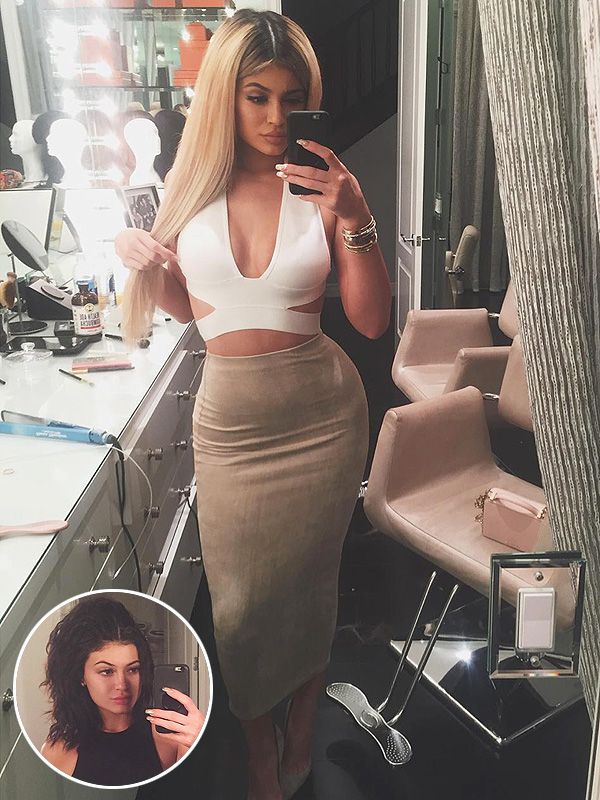 Kylie Jenner has introduced her autumn shade and we have to cogitate now if blondes really have more fun.
The celebrity, 18, is known for experimenting with her hair colour. Now she is a blonde.
The star got on Instagram on September 1and revealed that it took her months in order to cure her hair before dying it. It was found out that Kylie even had to wear wigs. She also uploaded a picture and wrote that she is an "ashy dirty blonde".
It still could be seen that roots of her hair are darker. Jenner's tresses fade from a honey blonde hue to the brighter white colour.
The star is all glammed up on the photo. Kylie's hair salon helped her with this. The star is wearing a cut-out top and a figure-hugging midi skirt of beige colour. Besides, she has matching heels on.
Kylie expressed thanks to Maisha Oliver and Priscilla Valles for putting up with her the whole day long. The Keeping Up with the Kardashians celebrity also stated that she is going to stay in an ashy dirty blonde hair colour this autumn.
Jenner revealed that her sister Khloé Kardashian inspired her to change the hair colour. In a caption Kylie wrote that she is coming for Khloé.
Kylie has tried a lot of times to change the colour of her hair. She moved between her own hue and lighter locks, tried dark black shade last year and stopped on the platinum side of the spectrum not long ago.
2015-09-03