Kim Kardashian Works out on the Beach with Family Members, see her Bare Baby Bump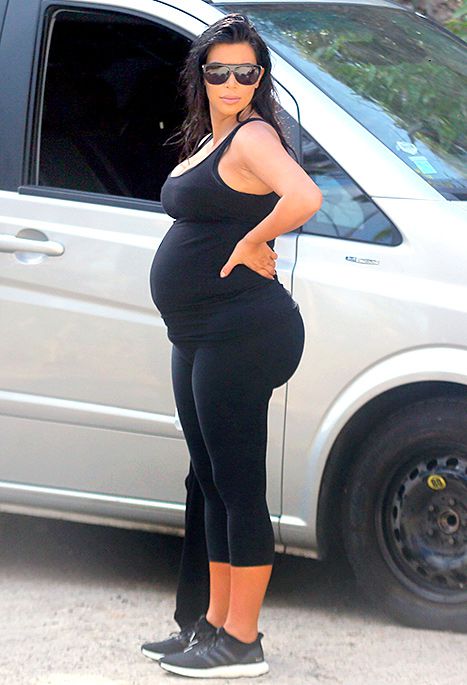 Pregnant Kim Kardashian was working out on the beach. She was not along! Her family members Khloe Kardashian, Kris Jenner and Kourtney Kardashian joined the star who has bared her baby bump.
Sooner or later the star would have shown her growing belly. The workout helped her to do it. The 34-year-old reality star is having some good time on her vacation in St. Barts. On August 18 she visited the beach in a black sports bra and a matching tank top. She also put on cropped leggings. Her curvaceous body was highlighted with the help of the cloths.
Kim refused from her ebony sneakers for the oceanside time. The star wore oversized sunglasses from Saint Laurent.
Kim's sisters also wore everything black. While they were running against the waves, the mom of 2-year-old North West had a more casual dip in the water. As she became all wet, Kim came up and gave her a shirt. Everyone could see her growing baby bump at that moment.
That was not the end of the crew's workout. The Kardashians also visited a nearby mountain. They worked their buttocks doing squats. After that they took a hike up the rocks.
2015-08-20