Kim Kardashian Jokes that she can't hide her Pregnancy Now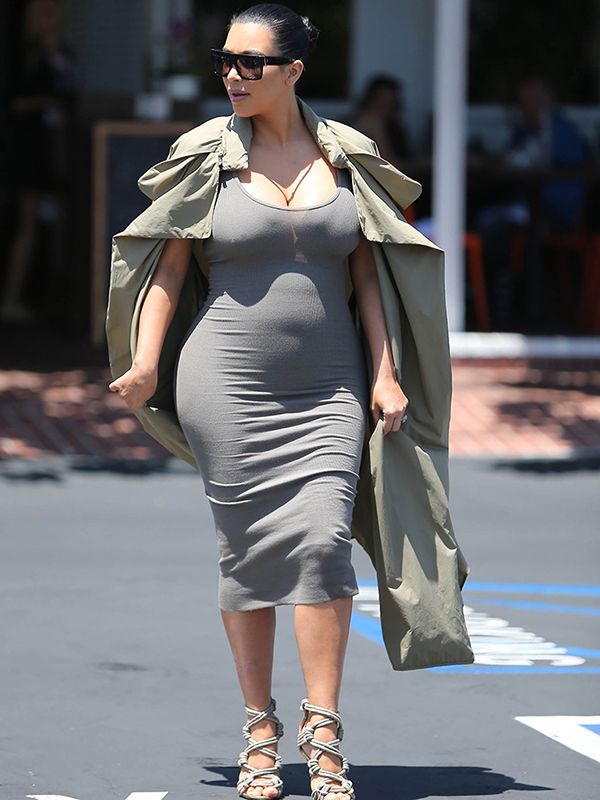 Kim Kardashian West is going to become a mom. She is on the fifth month now. This is the star's second pregnancy. The reality show celebrity shared that she misses the beginning of maternity.
The 34-year-old star wrote on Tweeter that somewhere inside she enjoyed listening to gossips that she is faking her pregnancy. Such gossips appeared because the beauty is very skinny. The star wrote this post before she revealed how soon she will deliver. Kim wrote that she is five months away and that it is impossible to hide her pregnancy now.
Kardashian is married to Kanye West. The star and the rapper officially announced that they will become parents to a baby boy last month. They already have a 2-year-old daughter named North West.
Kim wrote on Tweeter that none kind of information is confirmed if it was not heard from her. This happened when she confronted gossips about her carrying the child head-on. The Keeping Up With the Kardashians celebrity wrote that if she had a surrogate, she would tell about it.
Sometime earlier in the week the star announced that she was awaiting her bump to appear at any time. Kim shares that she is at the stage where she wakes up and her belly is flat. Though, when she eats, her belly bumps at the end of the day.
Kardashian's maternity outfits have not changed much from her high fashion style despite the changes of her body. The star is wearing tight-fighting dresses and high heels.
Kim's bump was in the centre of everybody's attention during her visiting West Hollywood on Thursday. The star wore a form-fitting jersey dress with strapped sandals. She also was clad in a khaki trench coat.
2015-07-20