Kevin Costner Believes Bobbi Kristina Brown Receives a Second Chance at Life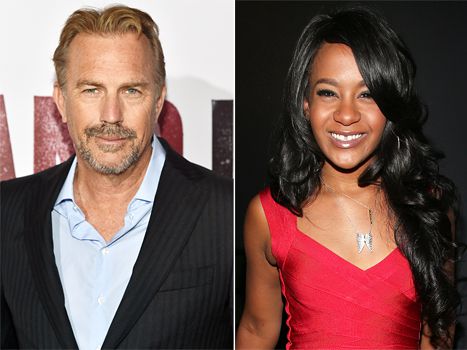 The relatives of Bobbi Kristina Brown are not alone in their waiting for a miracle. Kevin Kostner, who co-starred with Bobbi Kristina's late mother in The Bodyguard (1992), said ABC's Nightline that he has been praying for a singer to receive a second chance.
Whitney Houston's partner told these words the show's co-anchor Juju Chang on February 6, less than a week after Bobbi Kristina was found unresponsive in her bathtub on January 31. The singer has been in the hospital almost for two weeks already. Her aunt, Leolah, who is sister of Brown's father, revealed that Bobbi Kristina is still on life support.
The shocking news about Brown's hospitalization appeared first over a week ahead of the third anniversary of Whitney Houston's death. Her late mother was found under very similar circumstances in February three years ago. She was also drowned in a bathtub. The 60-year-old Costner gave a sincere eulogy at her funeral.
The actor told Chang that his thoughts probably do not differ from everyone's. He tries to find out what is going on and is afraid that it might have happen again.
Recent days brought some conflicting details about current condition of Bobbi Kristina. Some reports stated that her brain is dead, but, meanwhile, Leolah was saying that there are a lot of signs indicating that she will be fine.
2015-02-13