Kenny Chesney's ''Wild Child'' helps to understand What Type of Women He admires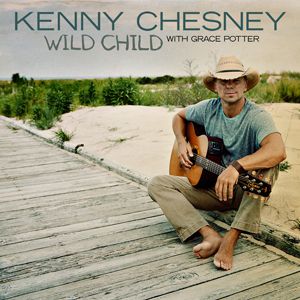 Listen to the lyrics of Kenny Chesney's latest hit "Wild Child" and find out which type of women he adores. He admires the ones with a free spirit.
He shares with PEOPLE that the song is about the type of women he likes. Chesney considers that such women have some gypsy spirit and a real hunger for life. Such females wish to taste it all and go against all the rules. The singer admits that "Wild Child" differs from his previous songs. He says it is more than simply a one-on-one love tune. It is a special love for that type of soul.
Chesney admits that the hit written together with Josh Osborne and Shane McAnally is a part of him. Though, it is the part he was not in touch with for a long period of time.
The singer, who turned 47 not long ago, says that he is not sure if he could have written the song ten years ago. He has changed very much. Chesney wanted to hint women at how they are seen and who they are. The star assures that the song is not about what females wear. It is about their heart.
The singer tells he seems to resonate with the women in his life. A lot of Chesney's girl friends told him that "Wild Child" has touched them. The singer feels great because of this. He is actually proud of the song and is going to do it in his show for the rest of life.
2015-04-14