Keira Knightley is a Mom!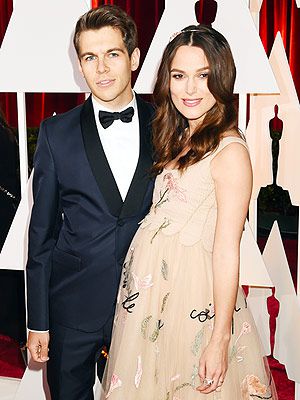 Congratulate Keira Knightley, she is a mom! A lot of sources confirm PEOPLE that the actress and musician James Righton, her husband, became parents.
PEOPLE revealed about the pregnancy back in December. The future mom decided to let her belly speak for her.
Several times the Imitation Game star showed up in gowns and did not really showed her bump. Later she joked that her waist had disappeared. The star opened up about everything on the red carpet during the Golden Globes ceremony back in January.
Knightley told that it was wonderful to be pregnant. According to Keira, the most important thing about it is to have snacks. Entertainment Tonight reveals that she even had a snack bag!
Her husband, the Kluxon's keyboardist, and Keira wanted to keep the sex of their baby a delivery surprise. The wife of 31-year-old Righton admitted once to Ellen DeGeneres that she considers having a son to be frightening.
Back in February the star was scared that the boy could wee in her face during changing the nappies.
2015-05-27