Katy Perry Inked a Tattoo after Super Bowl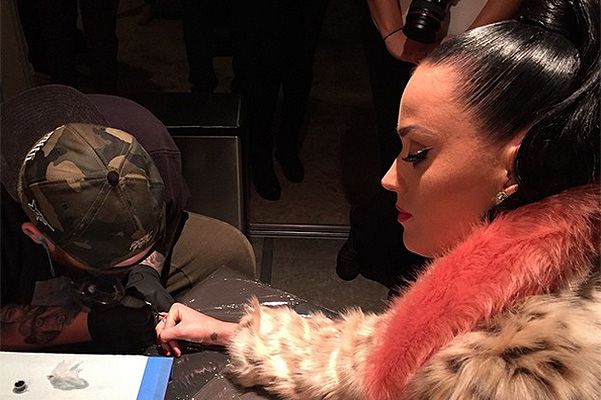 Singer Katy Perry tried a needle after her performance at the Super Bowl this Sunday in order to have a commemorative tattoo on her hand.
The Firework hitmaker made a surprise for the crowds at the huge football game held in Arisona. She was not only headlining the half-time show, but also performing with special guests Lenny Kravitz and Missy Elliott.
When everything ended, Perry shared photos of her post-game tattoo on Instagram. The star had the Roman number XLIX inked on her finger. It represents the 49th Super Bowl. Perry added a caption, which says that she thought it would have been appropriate to draw blood on this day.
2015-02-03