Katie Holmes shares an Adorable Throwback Photo from Dawson's Creek Times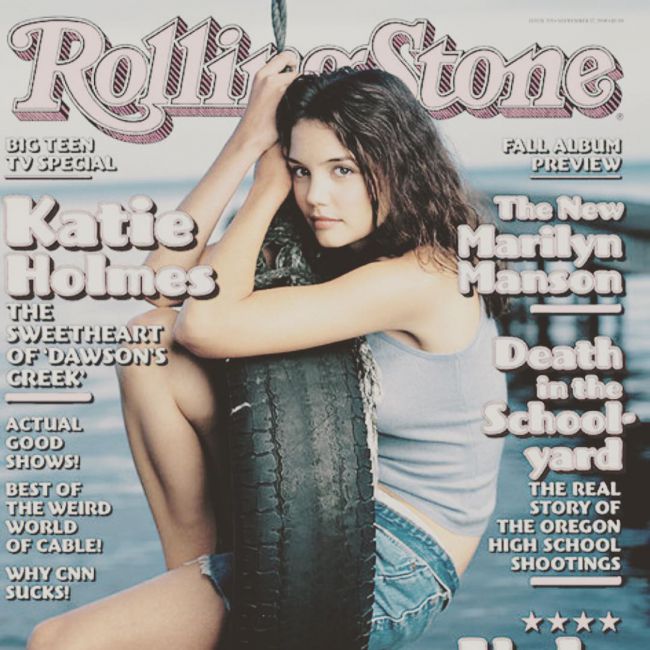 Katie Holmes went nostalgic on July 16. She marked Throwback with a 1998 #TBT from the Joey Potter times on Instagram. The star was called "the Sweetheart of Dawson's Creek" by magazine Rolling Stone.
The 36-year-old woman commented a cover photo for the magazine which dated back to September 17, 1998. That was a special Big Teen TV issue. A girl in denim cut-offs and a tank top can be seen swinging on a tyre swing off a dock on that image. Holmes made a caption which read "#TBT the tyre swing!"
Holmes appreciates her time spent on the WB teen soap. Though, she might not reunite for Full House. The star wrote in May that she does not want them to become adults. She compared them with parents who are always in their 50's.
Mother of Suri Cruise performed Joey Potter, a girl next door, for 6 seasons starting from 1998 till 2003. Her co-stars were Joshua Jackson, who played Pacey Witter, Michelle Williams, who starred as Jen Lindley, Kerr Smith, who acted as Jack McPhee and James Van Der Beek, who played Dawson Leery. All the admirers were wondering to whom from the sexy Greek boys her heart will belong to: Parson or Dawson. Spoiler! It was Parson's.
Speaking about the 5 years spent on the show, the actress confesses that everybody from the cast was excited to do that work. She recollects that it was pre-Internet. Holmes considers that there was some kind of innocence there.
2015-07-17