Katie Holmes has a New Curly Lob Hairstyle!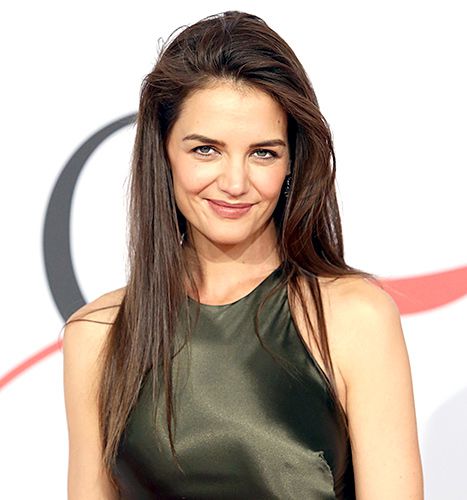 Katie Holmes showed off herself in Brooklyn on August 6. She attended the set of her coming-soon film called All We Had in New York City. The star surprised everyone with her new curly lob hairstyle.
Besides performing, the 36-year-old actress is directing the literary adaptation which is about a single mother and her teenage daughter. They live on the edge of poverty. The star put on distressed skinny jeans and a plaid button-up blouse for the event.
We remind you, that the actress is mom to Suri Cruise, who is 9 years old. Holmes used to wear long milk-chocolate tresses. They were considered to be her signature ones. At this year's Met Ball Katie wore a blunt bob wig which reminded of Victoria Beckham's hairdo that she showed off back in 2007. Beckham was wife of Tom Cruise at that time. Though, we must admit, that Katie's hairdo is more carefree. And that was done decidedly.
So, what or who has inspired the star to change her hairstyle? Interestingly, the actress' new hairdo is almost a match to the bouncy curls of Stefania Owen, her on-screen daughter.
Gorgeous curls of Holmes still have a strong and shiny outlook, despite what she does with her hair. She praises professionals for that. Back in 2014 Holmes revealed Marie Claire UK that she has always worked with wonderful specialists on set who have always taken care of her hair. Though, the star shared that she has dyed her locks only once.
2015-08-11