Kate Hudson Gets a Shoulder-Grazing Haircut, see Picture!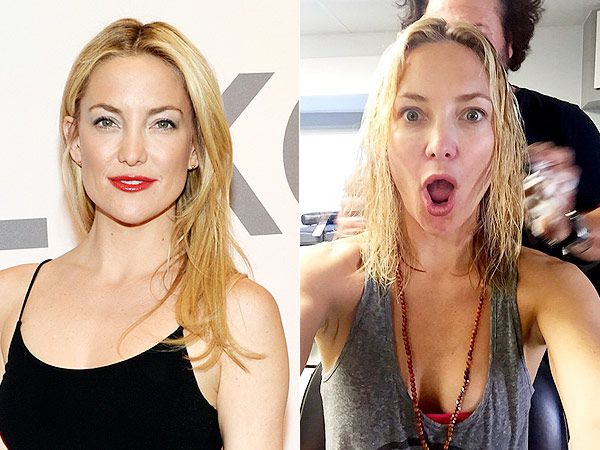 We were talking about the outstanding diamond floral headpiece Kate Hudson wore to the Met Gala and meanwhile she has got a new short haircut! So, let us discuss it.
The star uploaded a picture on Instagram and captioned it. The caption read that her hair went under scissors on the first day on set of a new film. The actress displays her just-shaved inches for The Long Night. Her haircut is not too dramatic. The hair touches her shoulders. Though, it is the shortest haircut the star has ever worn. Dadid Babaii, Hudson's stylist, shared a picture of the haircut on social media too. He wrote that Hudson is hot with both long and short hair. Babaii considers her to be so amazingly hot that this was all he could say.
2015-05-08