Kate Hudson and Her Ex-Fiance love Their Wine Industry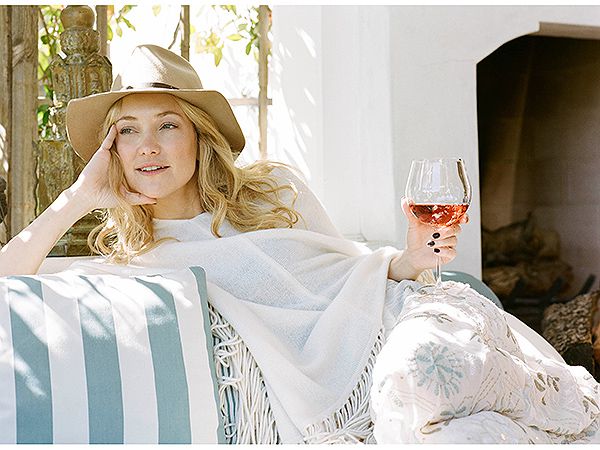 It looks like Kate Hudson agrees with the saying: Some wine a day keeps the doctor away. The 35-year-old star tells Wine Enthusiast that she grew up in a wine-loving family. The actress developed mastery for the wine making industry.
Kurt Russel, her stepfather, invited Kate and Matthew Bellamy, her 36-year-old ex-fiancé, to Santa Rita Hills several years ago. They were supposed to help harvest grapes. Hudson assures that wine making industry became her instant passion since then.
She confessed that it was too much fun. The couple enjoyed doing things together and Kate considers the time to be charming and fantastic creative experience.
Hudson and Bellamy created their own wine company called Hudson Bellamy Wines four years ago. Nevertheless the couple's engagement was cancelled last December, the actress says that the wine company continues its work.
She stated that they still are a family since they have a wonderful baby and they love making wine. Therefore, they will continue doing it.
The star is not going to quit her showbiz day work. Both wine making and filmmaking give her different rewards and different creative processes.
She says that wine making differs from filmmaking, because everything in wine is connected with nature. The grapes can be just as perfect as the year is. Hudson considers this to be very special, fantastic and unique. Believe it or not, she loves to be at the mercy of her crop.
2015-03-27