Kanye West Is a Happy Smiling Dad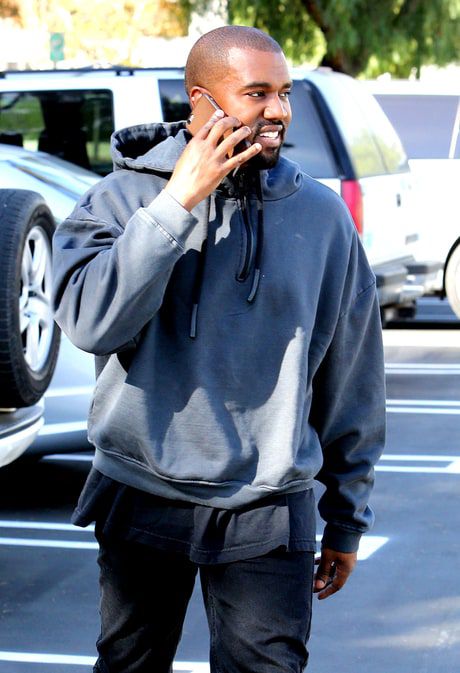 Kanye West was all smiles on December 8. The happy 2nd-time father has so many reasons to show up his rare smile.
The 38-year-old West and Kim Kardashian, his wife, became parents to Saint West on December 5. Besides, they are parents to 2-year-old North West.
The "Only One" emcee had a casual outlook. He wore a gray sweatshirt. Lace-up boots could be seen on his feet. He was speaking on the phone and smiling.
The 35-year-old television reality star and her bellowed rapper left the hospital this Monday in a white Range Rover.
According to an insider, the couple had difficult pregnancy. Kim and Kanye considered the baby to be a miracle after the long time of Kardashian's fertility struggles. Therefore, they referred to him as a "saint".
2015-12-10